Industry Approved for Vehicle Repairs
Motor Vehicle Repairers Association

Motor Vehicle
Repairers Association
As a member of the Motor Vehicle Repairers Association, H & J Burgoyne Ltd. have also gained recognition amongst our peers in the motor trade, for our ever demanding need to improve the many aspects of our industry.
From the facilities available at our modern workshops, through the quality of our raw materials and parts to the advanced training of our vehicle technicians, support staff and management, H & J Burgoyne Ltd. continue to lead the way.
BS 10125 : 2014 - Thatcham BSI Kitemark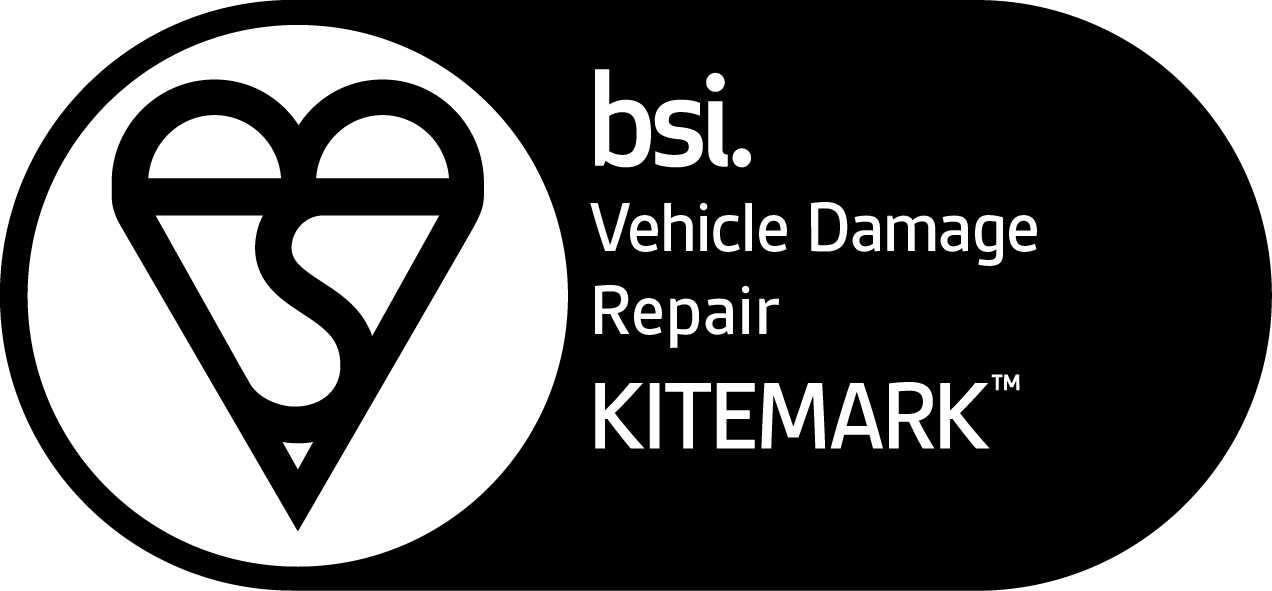 KM 553535
BS 10125 : 2014
Repair Category 3
The BS 10125 : 2014 has been developed by key stakeholders in the industry to ensure that customers of bodyshops can be reassured that they have the staff trained and equipped to repair vehicles safely.
Run by BSI the Kitemark scheme is completely independent and impartial and is based upon the technical specification - BS 10125 : 2014 - and focuses on the five key elements of the repair process.
People
Methods
Materials
Equipment
Process Management
This Kitemark scheme was developed by BSI and Thatcham Vehicle Research Centre in order to ensure that the standards of repair applied to modern motor vehicles reflected the demands of the motor industry for continuous improvements in quality and safety.
Repairing modern, technologically advanced motor vehicles has never been more challenging. Higher quality and complexity in vehicle body design has also increased the training needs and competency levels required for technicians engaged in body repairs.
H & J Burgoyne Ltd. Vehicle Body Repairs recognise the need for continuous improvement and development in the skills and techniques associated with the safe repair of modern vehicles and we fully support the ongoing improvements in safety and quality associated with BSI Kitemark Services, which is why we are proud to confirm that all aspects of our repair processes have been rigorously tested by the BSI Inspectorate and as a result H & J Burgoyne Ltd. have been awarded the Kitemark standard of approval for BS 10125 : 2014.
Automotive Technician Accreditation

Automotive Technician
Accreditation
A national standard of technical competence. All ATA registered individuals are skilled, tested and regulated. Visit ATA to find out all about ATA registered automotive professionals.
The Automotive Technician Accreditation (ATA) scheme was launched to the industry on 15th June 2005 and has been accrediting excellence in the automotive sector for the past five years.
About ATA
Automotive Technician Accreditation (ATA) is a voluntary assessment programme for individuals working in the retail motor industry. It has the backing of major vehicle manufacturers, insurers and independent service and repair organisations, which have invested in the training and continuing professional development of their staff.
ATA provides:
Confidence that your car or van is in capable hands
Independent quality assurance
Proof of technical competence and professional responsibility
Regularly and independently tested
To become an ATA registered an individual must pass a comprehensive and rigorous series of tests of practical skill and knowledge. To ensure that they keep up-to-date with new technologies, technicians need to be re-assessed every 5 years to maintain their accreditation.
Accredited individuals and the businesses which employ them have shown that they are committed to providing customers with the highest level of technical expertise and professional standards.
ATA accredited technicians have signed and are bound by a special Code of Conduct and they are issued with a photo identity card, so that you can be confident of their credentials.